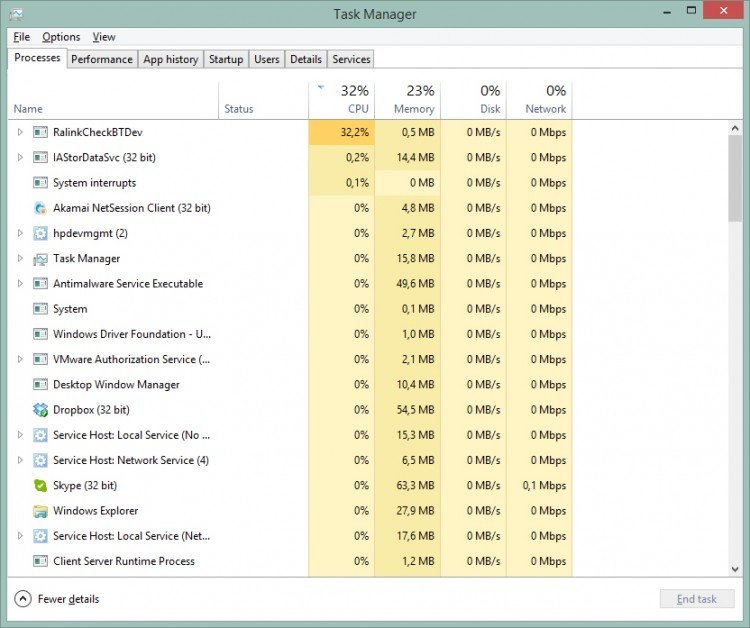 A couple of days ago I've updated my Bluetooth driver in order to repair a problem of my "always white wifi button". Also, I've made an update to all my Wi-Fi Adapter drivers. Since then when I'm starting my computer, a lot of processor resources are used by a process called "RalinkCheckBTDev".
I'm running Windows 8.1 Pro 64bits on a HP laptop with Intel i5 2.5GHz and 8GB of RAM.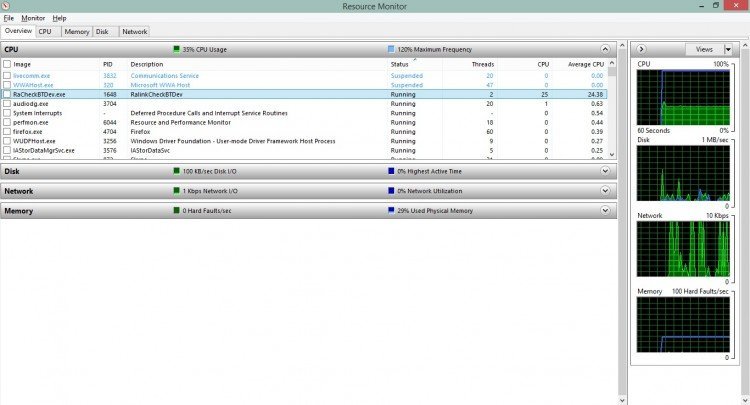 Searching for a solution to this problem I simply went to Control Panel -> Programs and Features and found this: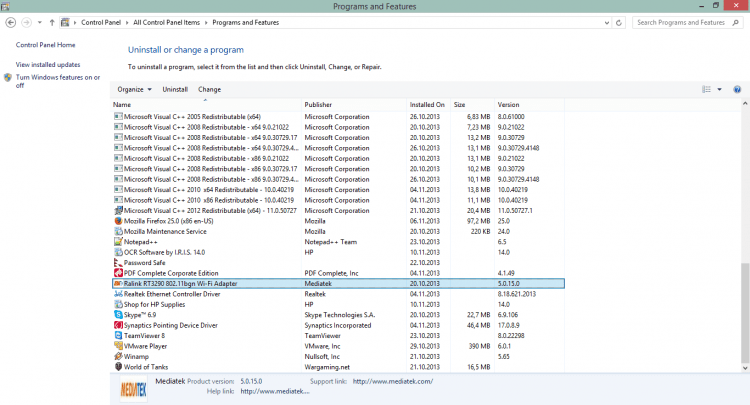 I just uninstalled the Ralink RT3290 802.11bgn Wi-Fi Adapter. The windows driver is good enough while I didn't need this driver until a couple of days ago when I've made an update to all my drivers and I guess I was to zealous and installing everything is found on HP support page.
If this process cause you trouble, check the drivers of your Wi-Fi and Bluetooth Adapters and see if windows drivers are just enough for you or you really need the vendor's drivers.