A lot of people are asking me about the option to rotate the display 90 or 180 degrees. Most of them are using laptop computers that automatically rotates the display when you tilt the laptops. And that's because those laptops have a sensor that can obtain the orientation of your device exactly like the ones in smartphones or tablets.
For some users, this automatically orientation of the display is quite annoying while they are never using their laptops in different position than the classic one. For example, if you take your laptop from your desk to your bed you can easily get your display rotated 90 degrees when you actually don't need it.
In order to get back your screen in the normal orientation you can simply press at the same time the following keys: CTRL+ALT+UP arrow.

If you want to disable the automatically orientation of your display you can fly with you mouse to the right of your display and click on "Settings" from the menu.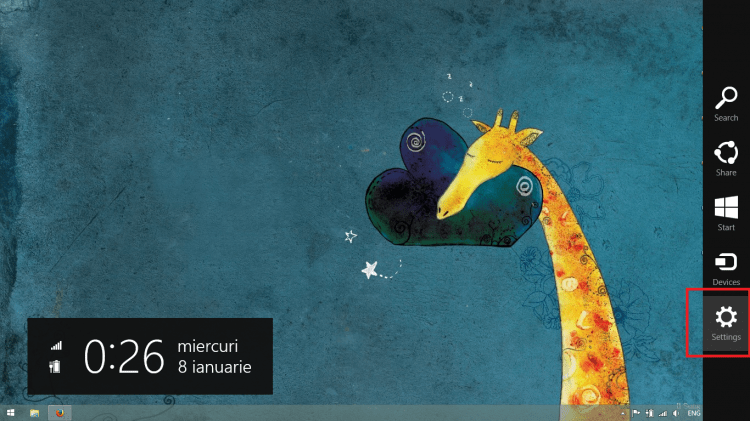 Then, click on "Screen" and press the small icon on top ("Turn off autorotate").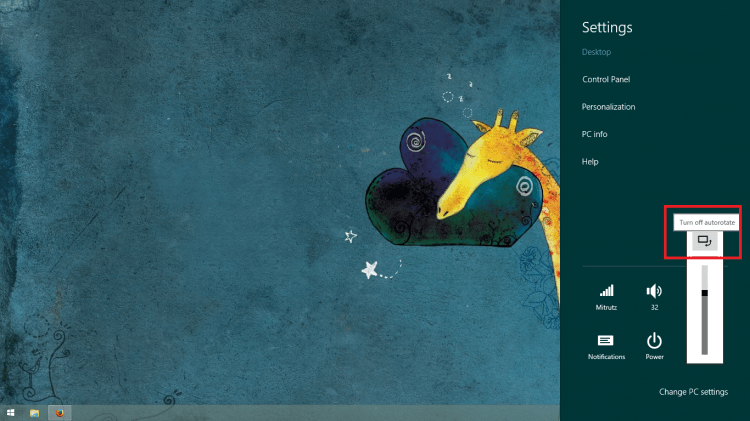 And this should work. You can also right click on desktop and choose "Screen resolution". There you have an option "Allow the screen to auto-rotate".