Problem: "Is there a way to set Facebook so that my e-mail address as not displayed/public?"
Solution: Facebook privacy settings
The new design for privacy settings on Facebook creates some difficulties on the first view. If you are a privacy freak, you may find disturbing this new "Privacy Settings" page. There are definitely a lot of changes and you may not be able to find the settings that you easily find before. A lot of privacy settings buttons and options has changed their place and can not be found anymore in the "Privacy Settings" page.
For example, your email address is set in your profile settings. Now, your privacy settings of your email address is also available in profile settings next to your email(emails). If you need to make it private (not public) you should make it visible just for you. To do that you should:
1. Go to your Profile page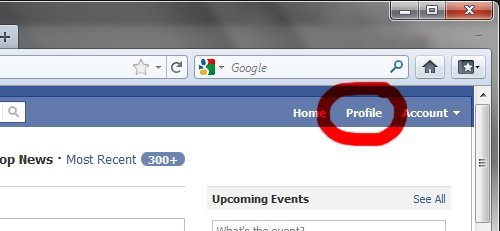 2. Under your name you'll find some information about yourself (like location, date of birth or studies). From there click "Edit Profile".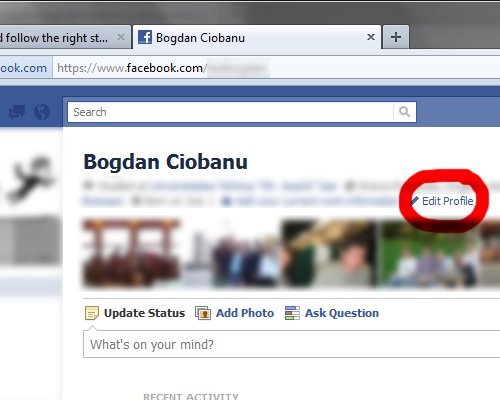 3. Go to "Contact Information" from the list in the left.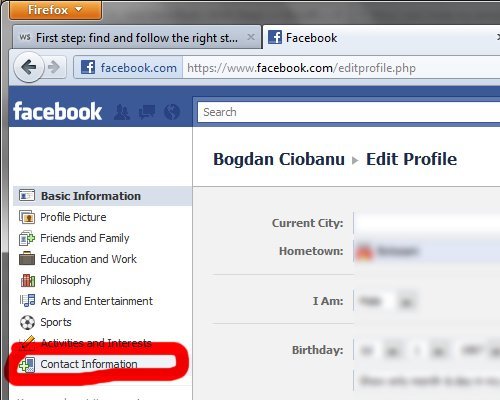 4. In this page you can modify your personal contact information and privacy – including email privacy. You may have one or more email addresses in your Facebook account. For each one you should notice a little button on the right. Click on that button and choose "Custom".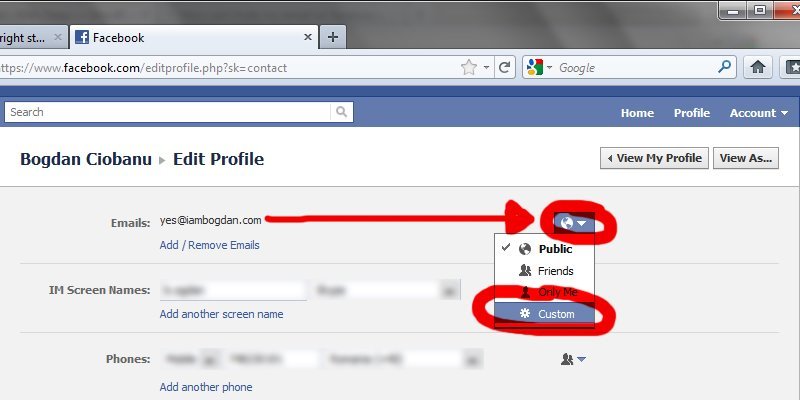 5. A window will pop-up. Choose "Only Me" from "Make this visible to".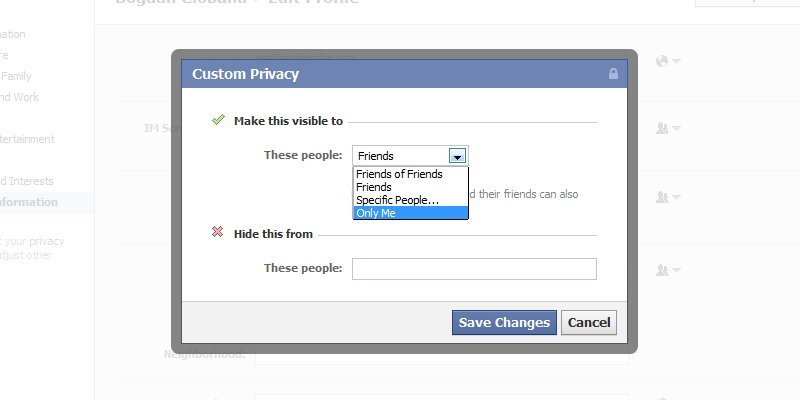 After you choose to be visible just for you, click on "Save Changes".
In this way, your email address will be visible in your account only if you are logged in with your details. Will not be visible from your friends accounts of from any other account.