At work I am usually using my office computer via an "Remote Desktop Connection" while I in a different rooms. Today I stepped over an error that says "Unable to open connection file – C:\Users\Bogdan\Documents\Default.rdp" while I tried to open the remote desktop application.
I searched for solutions via internet and the most simple way to clear this error was to actually delete the file that contains the default connection.
1. So, I just browsed into my computer down to "C:\Users\Bogdan\Documents"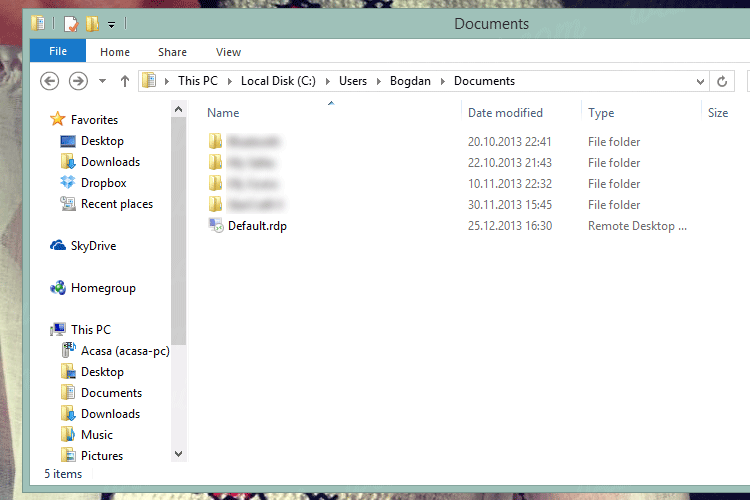 Here, if you show the hidden files, you will be able to spot "Default.rdp"
2. Close any remote Remote Desktop Connection errors or open programs and delete the default file.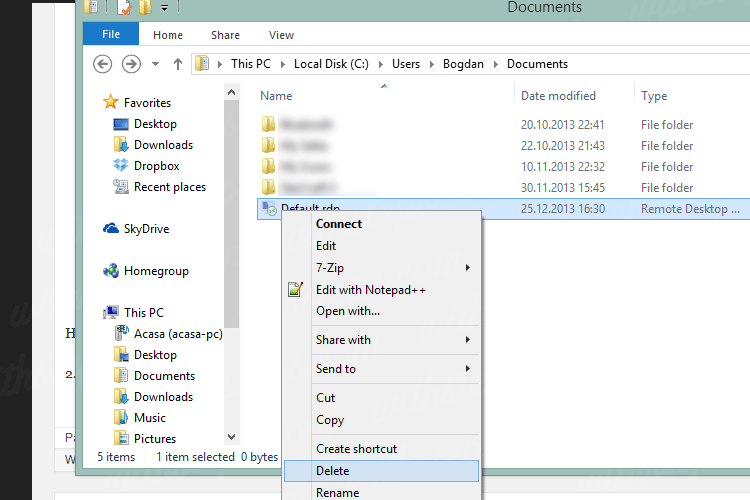 3 Finally, open again a new Remote Desktop Connection. The error should be cleared now. A new Default.rdp file will be created.
Have fun!