If you try to install GTA IV on Windows 8 or 8.1 you will most probably get into this error:
Your system is incompatible with %P

Please follow the link bellow for more information.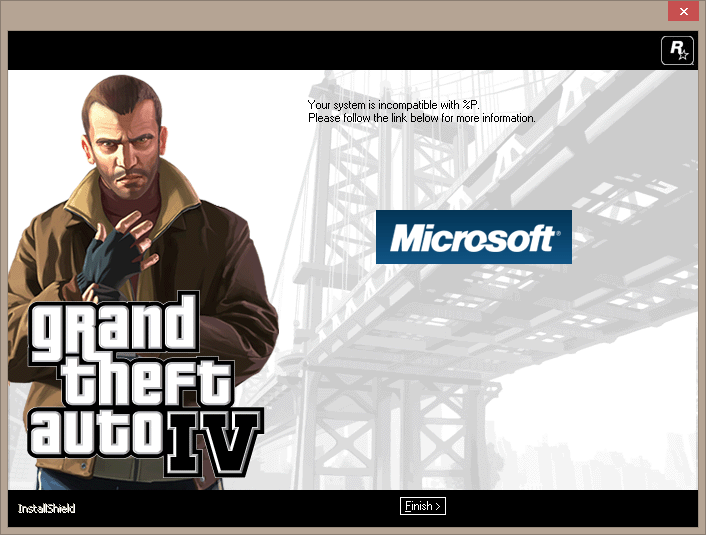 To clear this error, you need to run the setup.exe file in Windows XP Service Pack 3 compatibility mode. For that:
1. Open your drive (DVD 1) and ope GTAIV folder. Right click on setup.exe file and choose Properties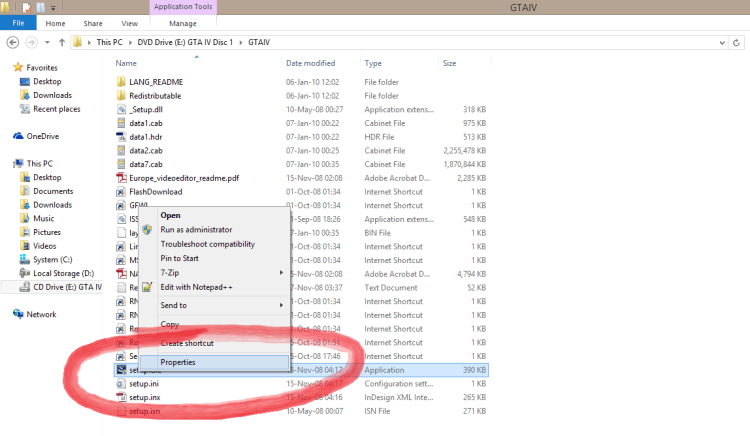 2. Go to Compatibility Tab and check "Run this program in compatibility mode for:" From the drop list choose Windows XP Service Pack 3.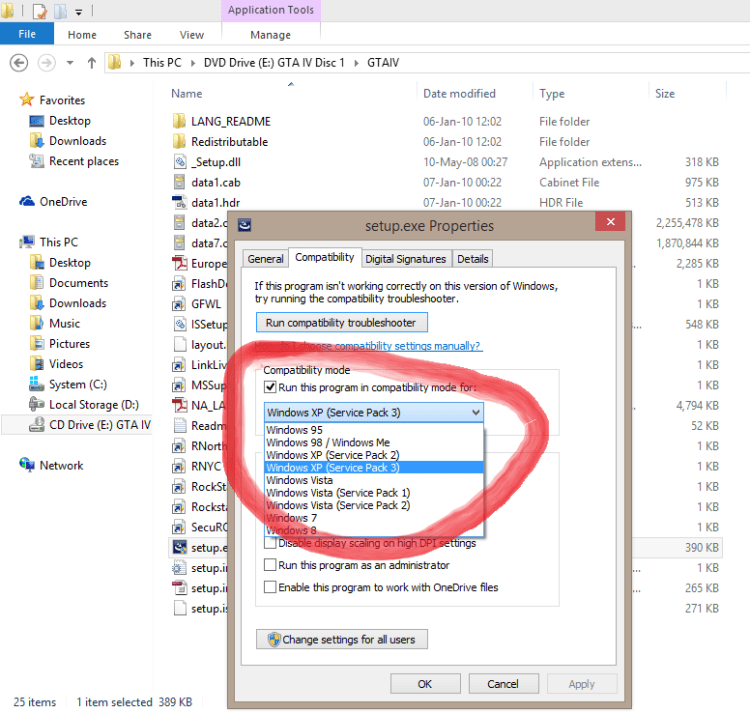 Run Setup.exe again and Enjoy!