Have you ever thought to use your iPhone as a dashboard camera? The new iPhones can even record also in 4k format. It has a great image stabilization technology. Then, the only question remains … how much video can an iPhone store?
Seems that 1 minute of video requires: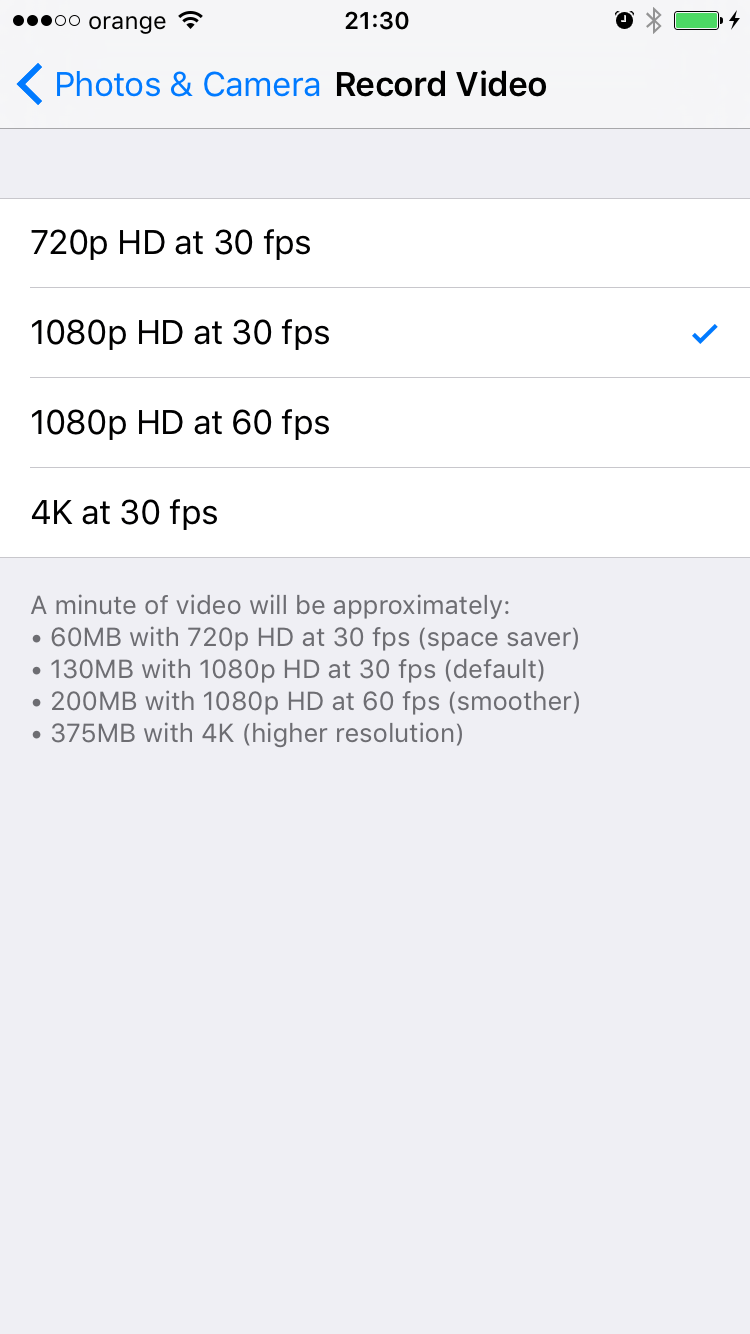 60MB with 120p at 30fps
130MB with 1080p at 30fps
200MB with 1080p at 60fps
375MB with 4k at 30fps
This is what you find on your iPhone 6s settings. Therefore, if you have the 16GB version it will be quite challenging to record long 4k videos.