CCleaner is a small program design to optimize your Windows operating system. It's function is to delete useless temporary files and clean the Windows registry and can also be used as a software uninstaller. The Windows registry function deletes invalid records like those that remains after uninstalling programs.
I consider it one of the best programs of this type because it's actually small and needs very little memory compared to other programs with the same functions. It is free and also is very well integrated in Windows 7 with multi-language support. A small drawback of this program is that it does not erase all temporary files in the system, namely: do not delete temporary files from other computer users.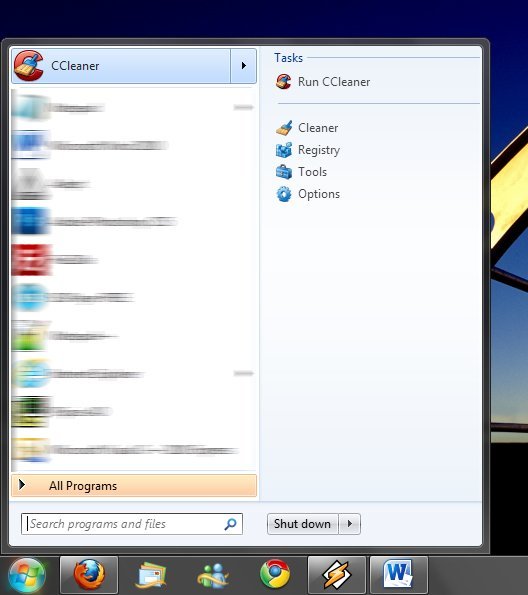 CCleaner's has four main menu options:
1. Cleaning: delete all temporary files, but beware if you want to keep your browser cookies and history. You should uncheck that box otherwise you will have to retype login information on all your favorite sites.
2. Registry: this defines the options of deleting registry keys that are invalid, or left behind after uninstall of certain programs, software, patches and so on. When you do system scans you'll be asked for a backup copy. I personally do this backup because even if it generally delete only records that are not endanger your system it may cause some malfunction of some programs by deleting useful registry.
3. Tools: here you can uninstall any program the you have installed, manage the start-up programs, delete system restores or wipe data from your hard drive.
4. Options: Ofers the general CCleaner options like languages, right-click options, start-up with windows and so on.