If you use IE9, you must be familiar with this message: "Only secure content is displayed."
This image is sent to me by a user that said this message is annoying and not very helpful.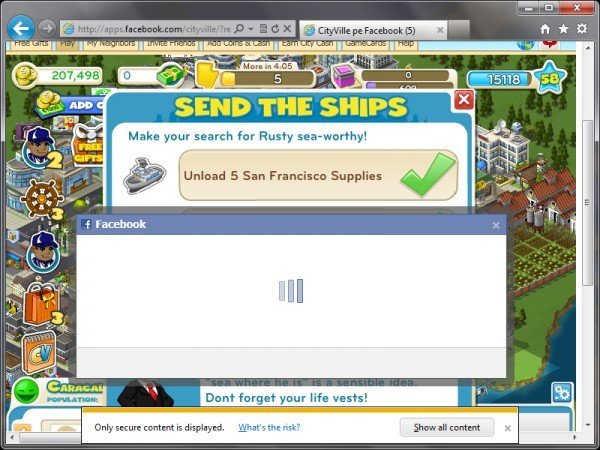 For example, when he plays CityVille on Facebook, he "gets this message when he wants to send a news, ask for help or share stuff".
This kind of messages are implemented by Microsoft because they want to inform you that you are about to access some unsecured content on a website. This is actually a security purpose message. Unfortunately, this kind of messages are more often annoying or unnecessary than useful. Internet explorer show this message when the same website page contain both secured and unsecured content: in this way, some unsecured scripts may have access to secured data on that page. Same thing happens when you play a game (unsecured scripts) on Facebook and want to publish that game information on your wall (secured action).
So … if you don't access website that are not reliable like torrent/porn/illegal downloads/hacking you may find useful to disable this message. To do that you have to:
1. Launch Internet Explorer.
2. Go to Tools -> Internet Options.
Then, navigate to Security tab.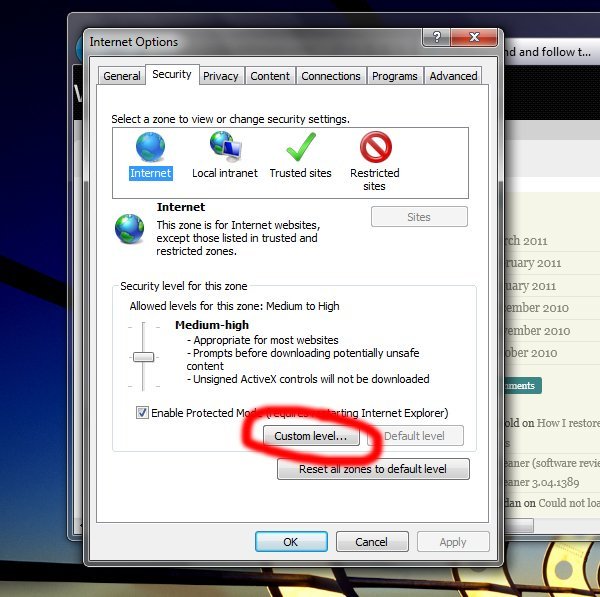 3. Click on "Custom level" button.
4. Search for "Display mixed content" under Miscellaneous section. Change it to enable.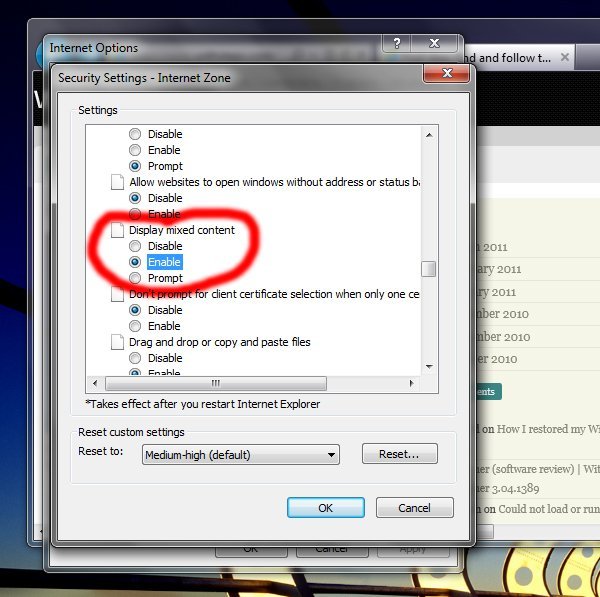 Select Yes and that's all. Enjoy your peaceful browsing and online gaming.