If you updated to Windows 8 you should already seen a lot of differences from the previous Windows 7 OS from Microsoft. A very old option of Windows is "Hibernate". Is that state of your computer when you can save your data and even open applications and still you can turn it off (unplug, remove battery).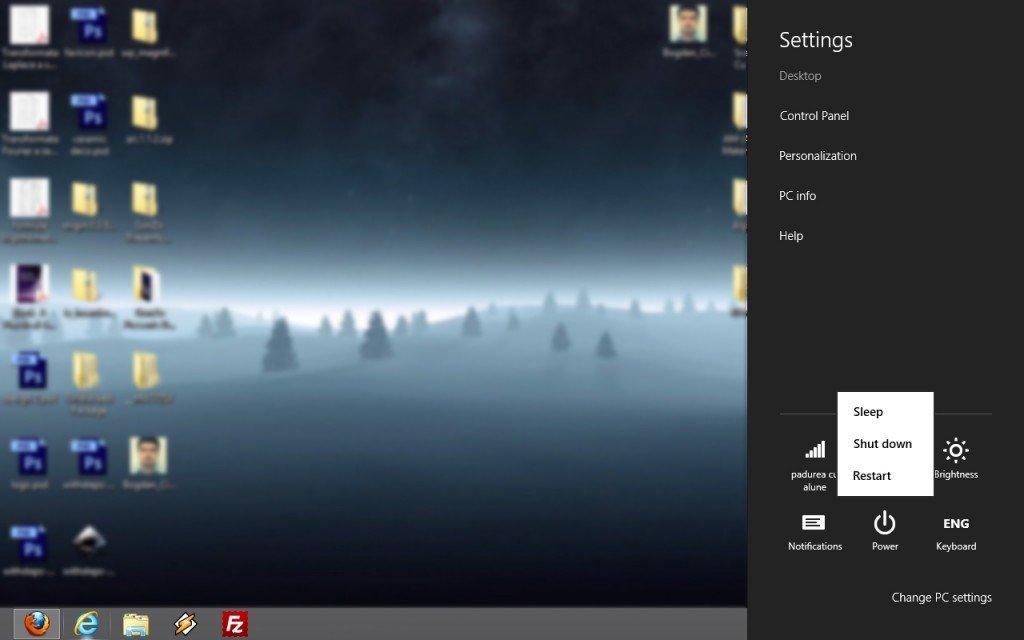 Not sure why, but it seems that the engineers from Microsoft decided to hide the hibernation button by default. It's possible that people are using the Sleep option more often than Hibernation. But there are a couple of advantages of Hibernation option. For example: what if you are using a Desktop or an older laptop with bad battery and need to save your computer status and to unplug it? You are not able to do this because you will lose all your data in Sleep mode.
I prefer the Hibernation option because I can close and unplug my computer without checking the battery status or being afraid of any power network failures. But, to activate this option in Windows 8 a couple of simple steps are required.
First step. Browse to Control Panel\All Control Panel Items\Power Options.
To access computer's Control Panel you can move your cursor to bottom right corner and select Settings.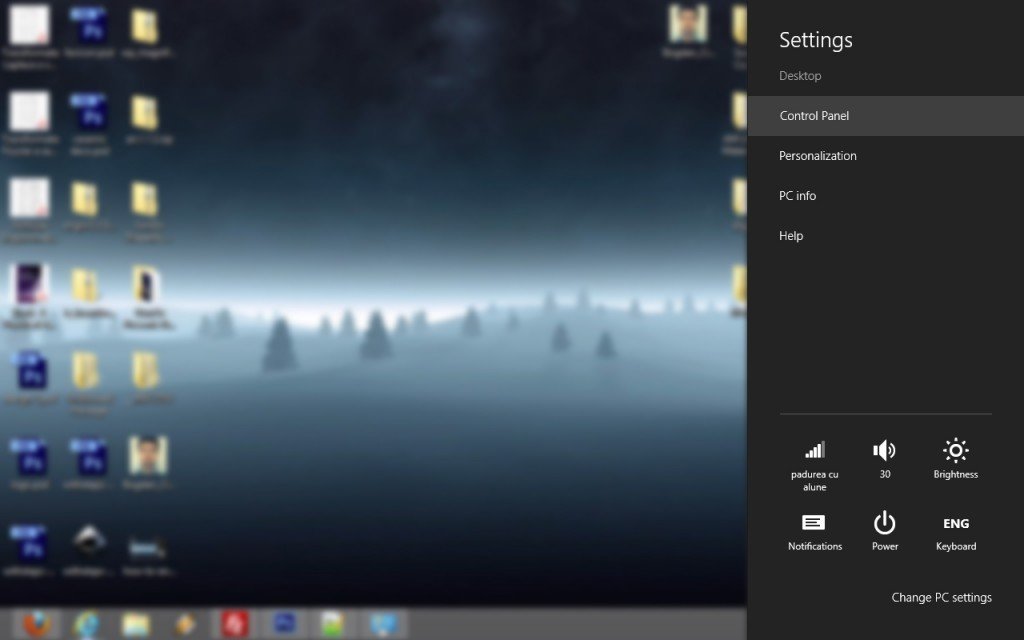 Second Step. From the left list click on "Choose what the power button does".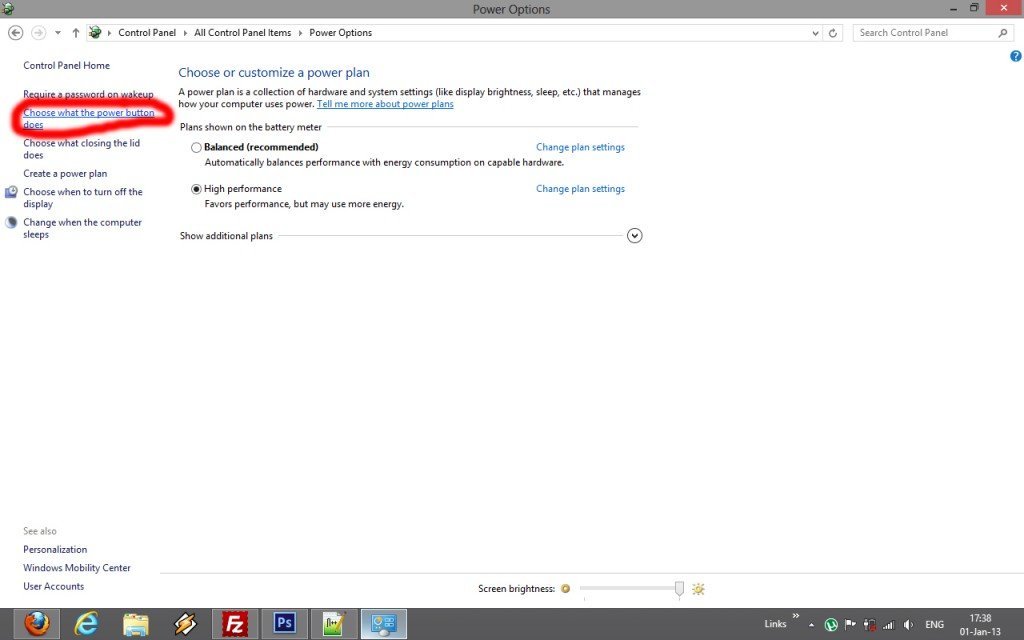 Third Step. By default, some options are unavailable. In order to change them, click on the top link called "Change settings that are currently unavailable"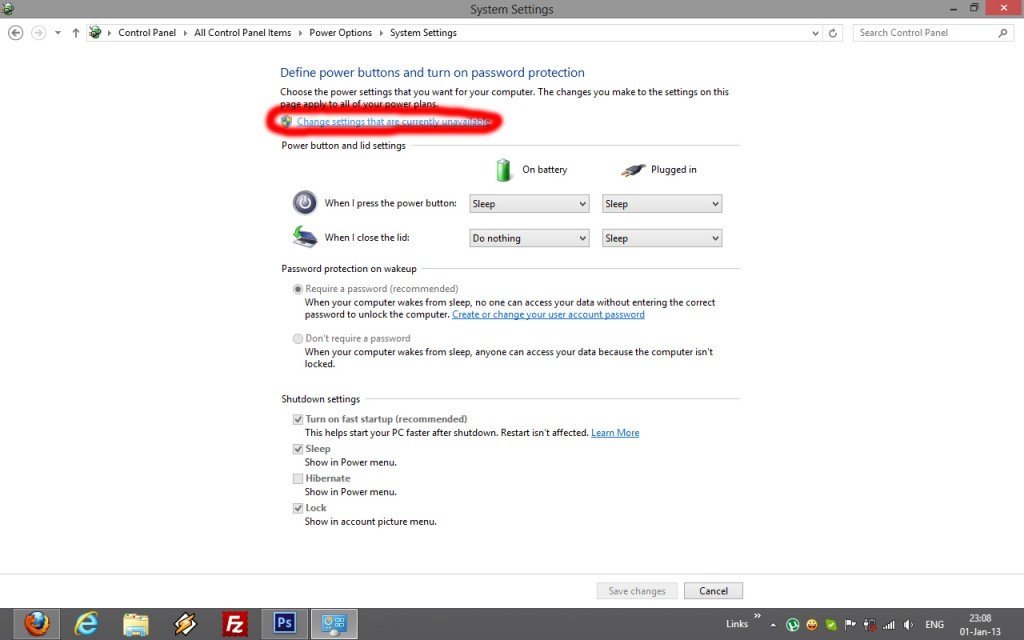 Fourth Step. Mark the "Hibernation" box and save the changes.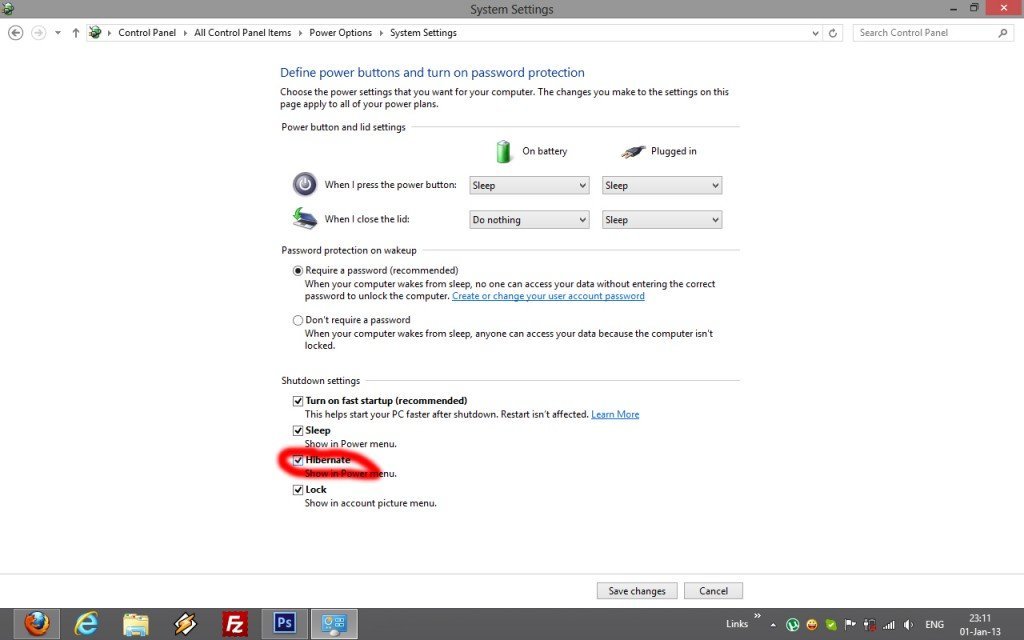 And now, your power button should also offer the Hibernation option. Have fun!