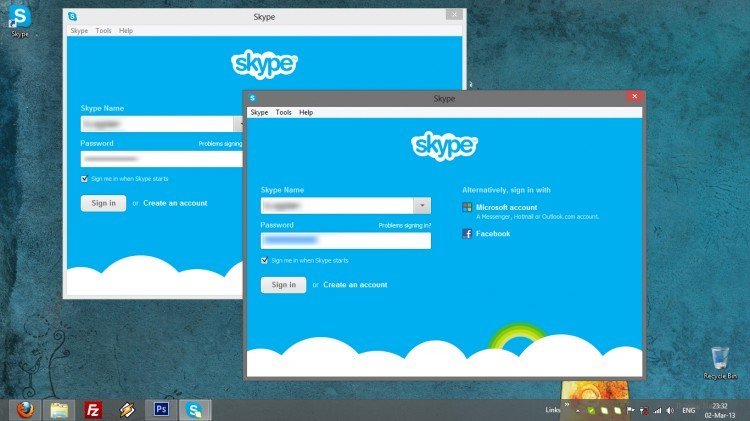 I received a question this days about how can we open two instances of Skype program in order to use two different account on the same computer. This can be the case when one of your parents need to phone someone from their accounts and you still want to be able to chat with your friends from your account… or when you have a personal account and a work account and you need to be online on both of them.
In order to open an additional instance of Skype you have to follow just a couple of easy steps:
1. Go to Computer and browse to C:\Program Files\Skype\Phone [or C:\Program Files (x86)\Skype\Phone in case of 64 bits computers)
2. Right click on Skype icon and create a shortcut to Desktop

3. Go to your Desktop and right click on the Skype shortcut you just create it. Choose Properties from the menu.

4. In the field called Target: add /secondary at the end of the text after quotation mark. Then click OK to save.

Now, use this shortcut to start your additional/secondary instance of Skype. You can start as much instances of Skype as you need using this shortcut. Have fun!