Download "AOMEI PE Builder FREE" PEBuilder.exe – Downloaded 642 times –
If you ever asked a question on this site and you needed to backup your data after OS failure I tend to encourage your to create a bootable USB or DVD with some linux distribution that has "live" option. This means that you are able to operate your computer and access your files from your hardware without make any change to your currently operating system (OS).
For example, you have a PC running Windows 7 operating system and you recently have installed a new driver for one of your PC components/devices. You are asked to restart your PC and after you do that you get the blue screen and you are not able to load your Windows any more. You really need to access one of the files from your PC. What can be done?
Well, today I will show you a new way to access your PC files if your Windows is damaged or somehow not accessible. And that's AOMEI PE Builder, a free software from AOMEI Tech that can do exactly that and a lot more. And the awesome thing about this is that is based on Windows PE, having the same well known and intuitive Windows 7 interface.
AOMEI PE Builder is a powerful Windows PE creation tool. Relying on Windows software environment (Windows Pre-installation Environment), it can create a Windows PE system which carrying a Desktop and Explorer and furthermore can burn Windows PE system to USB flash drive or CD/DVD. The function of the Windows PE system created by PE Builder is similar to that of Windows system. Besides, the PE system has many common tools (windows 8 backup software and free partition magic for windows 7, etc) and also gives users the right to add tools or drivers as they want. [via]
First, I will make a list of what I think are most important features and why is this software good to use:
it creates bootable CD/DVD/USB/ISO with a very limited Windows OS that doesn't required installation to be accessed
you can customize your bootable Windows with your drivers and files in order to support more devices
it's free
it is packed with basic software that can help you do most of the operations you need (edit documents, pictures, access network files, ftp client etc.)
it has a common interface (Windows 7)
native support for backing up files and recover your Windows (both Windows and AOMEI sollutions)
internet access
Having this introduction done, it is clear that this tool is quite good to have around in case something goes wrong with our PC. Therefore I will recommend you to give it a try and create a bootable CD/DVD that you can put it in desk drawer and hopefully never need it.
After you install and start the application you will see a simple interface that will guide you to create a bootable media.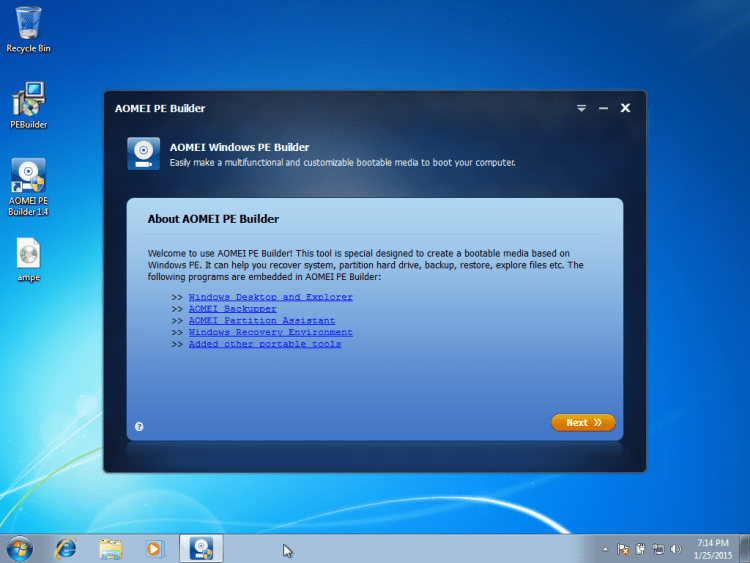 With the bootable media you will have the possibility to run some kind of minimal but still complete Windows 7 version on any PC you want. Just connect your media (CD/DVD/USB) and use it to boot the PC.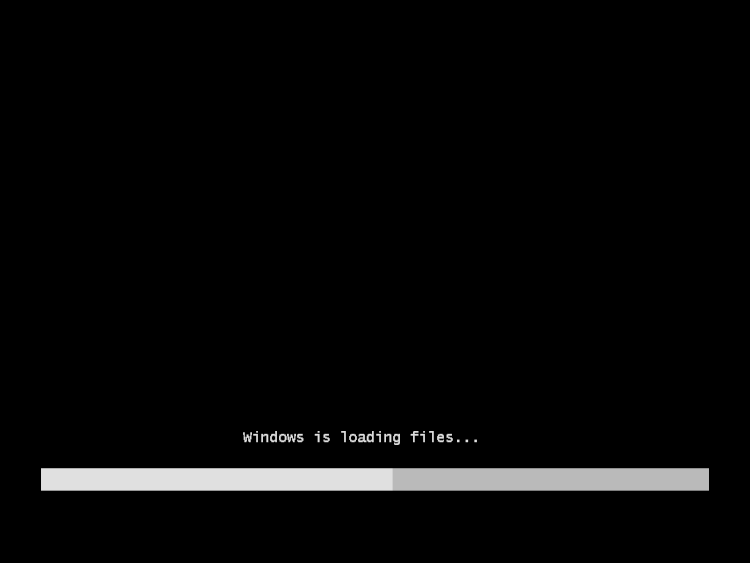 The basic Windows files will be loaded and then the drivers will be installed in order to give you support for all functions you might need (mouse, key, network …).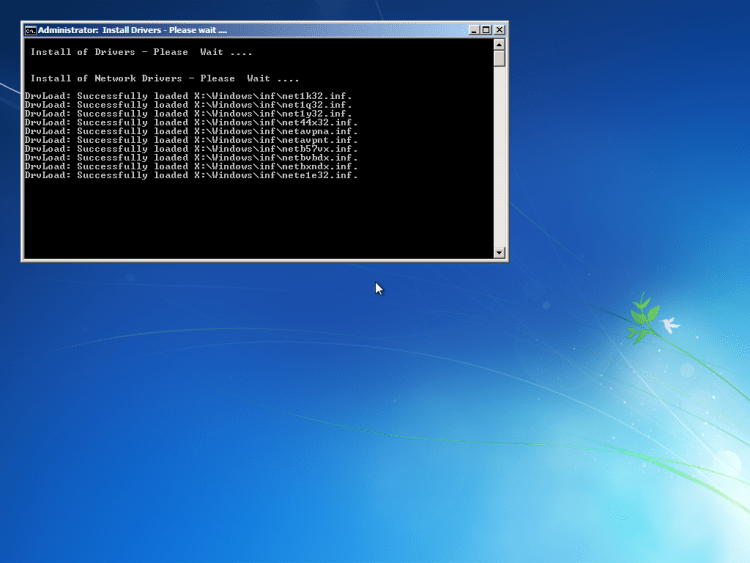 Then, in a couple of minutes you will get this nice and simple interface with access to a lot of powerful tools. Imagine you get your Windows damaged and after a long time of agitation and frustration you will get this worm feeling of being on the right road to solve all problems.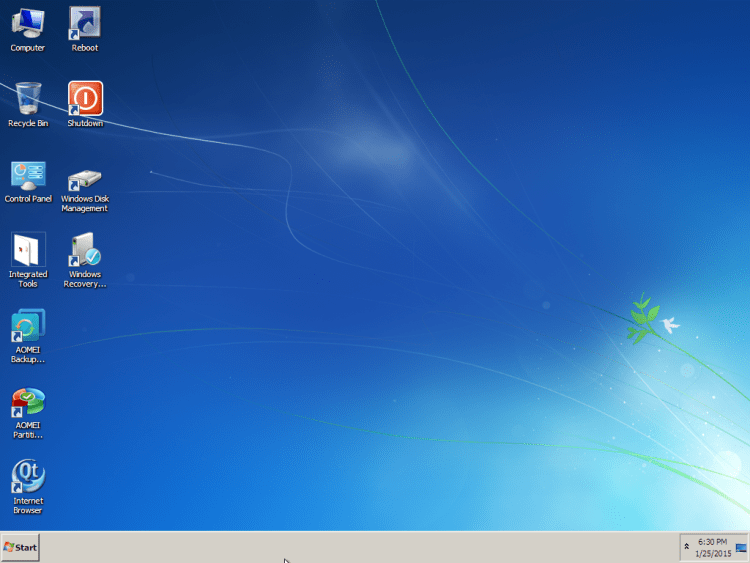 First of all, you are able to enter Computer that will give you access to all drives/files.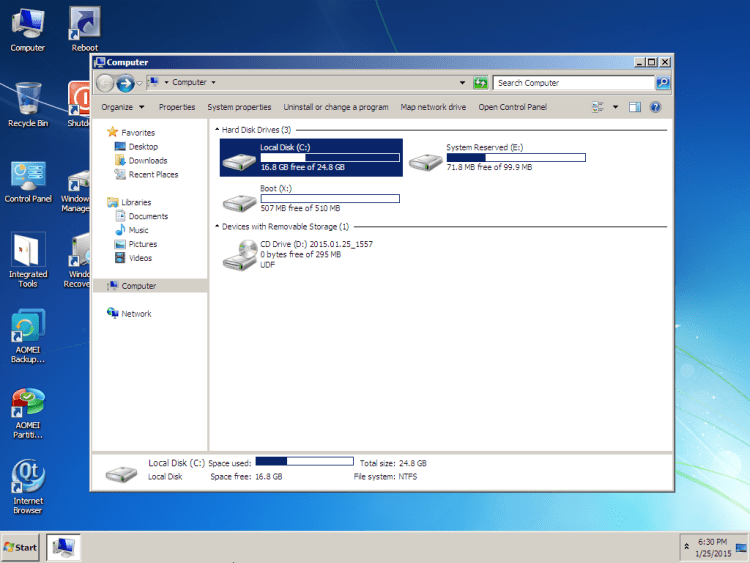 Then, you can use a lot of tools that can help you edit texts, or open archives files…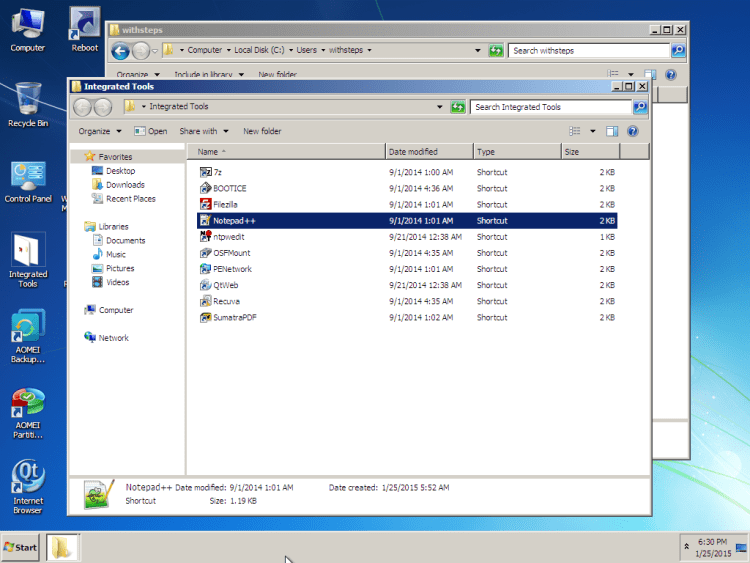 You can also use a internet browser …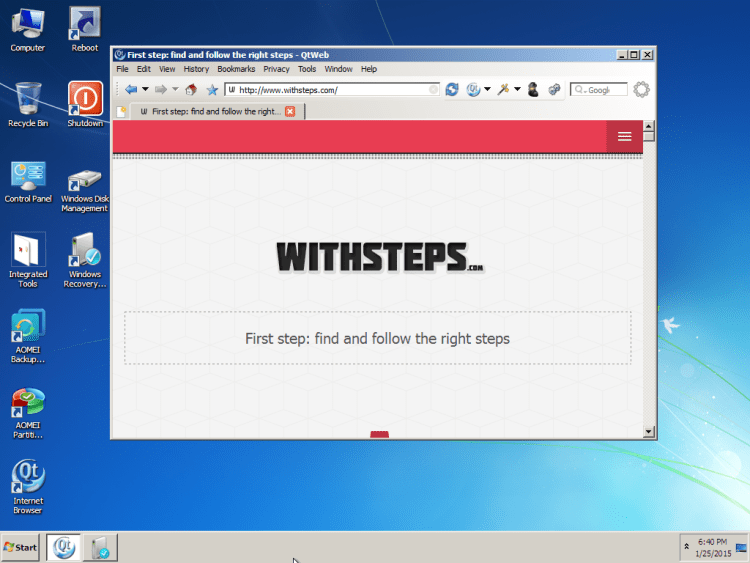 An then, if you need to repair, restore or recover your Windows simply use the System recovery options or try the AOMEI solutions.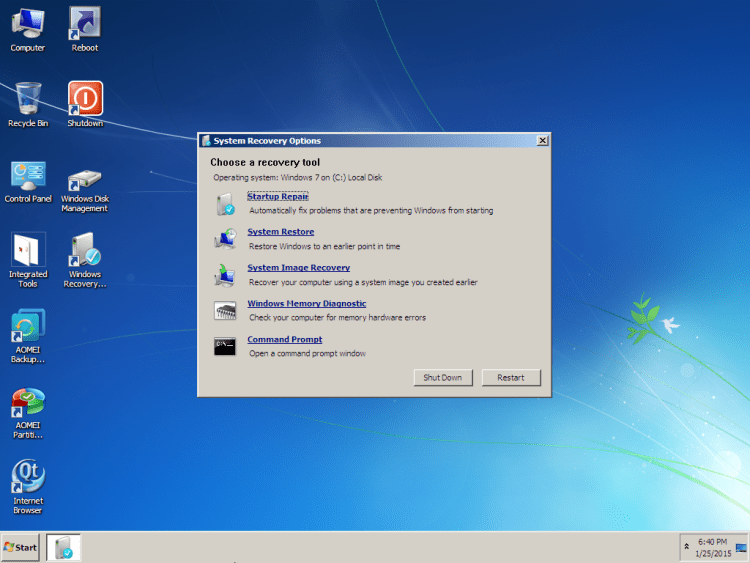 Finally, I will add the fact that this is one of the best solution to access and recover your Windows PC. It is intuitive and simple to use, is fully compatible with Windows tools and is getting the job done in no time. Far better than Linux Live. Also, I think you can use your USB memory to boot into your school or friend PC and access Facebook or any personal websites and make no changes to the host (not even logging in with required account).
At this point is hard for me to find any negative parts. But I think it would be nice to have a Password manager app like Password Safe alongside integrated tools. Also, I am thinking now at Tails (that linux distribution that put the privacy first) and wondering if this Windows can also support TOR network. I would love to see a Windows version of Tails.
All summed up, AOMEI PE Builder is a must have tool that I will continue to use and recommend.
Download "AOMEI PE Builder FREE" PEBuilder.exe – Downloaded 642 times –