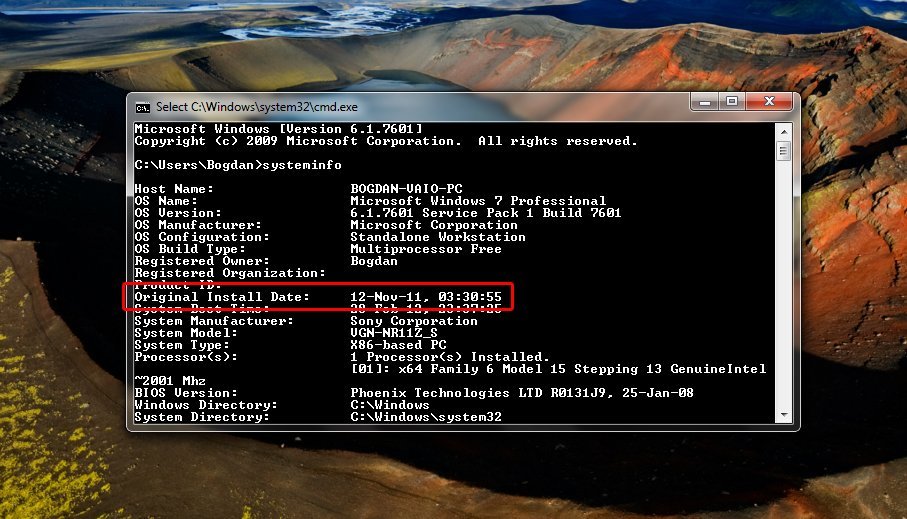 Today one of my friends asked me if I can find out what is his Windows Installation date. This can be find very easily and because some of you may be interested in this I thought to share it with you.
1. Click on Start button, type CMD and press ENTER key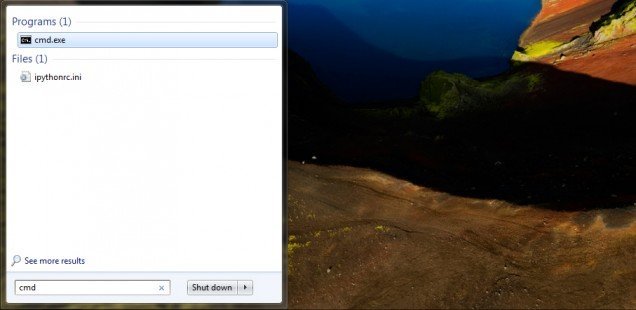 2. Type "systeminfo" in the command line.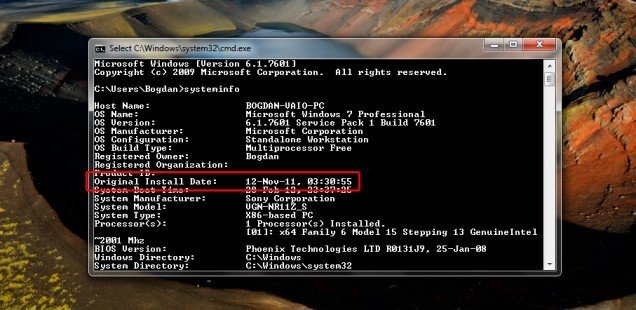 A list of information will appear. Look after "Original Install Date:". And this should be your windows installation date and time. Have fun!