By default, Windows 8 (same as older Windows versions) doesn't show the files extensions of known file types. The file extensions are that short code at the end of each file that express what the type of the file and is used to manage how or which software should be used to open those files. For example, .mp3 shows a well known audio extension and is open with a audio player like Windows Media Player… also .pdf is a portable document file that is usually opened with Adobe Reader.
If you want that your Windows 8 to show this extensions of your files then:
1. Browse to a computer folder. Click on View tab. Go to Options and click on Change Folder and Search Option.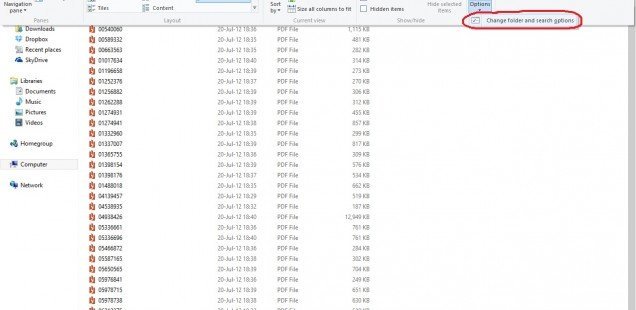 2. From the new Windows, select View tab. Deselect the "Hide extensions for known file types" option and click OK.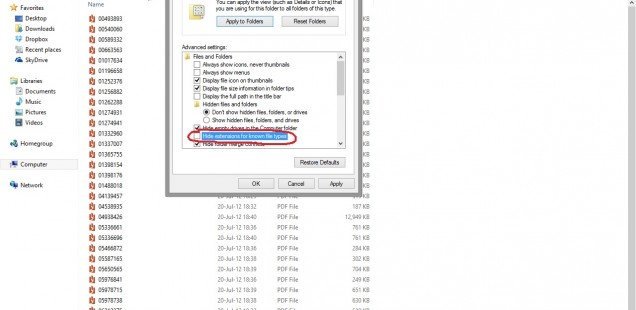 All your folders will show now all files extensions.