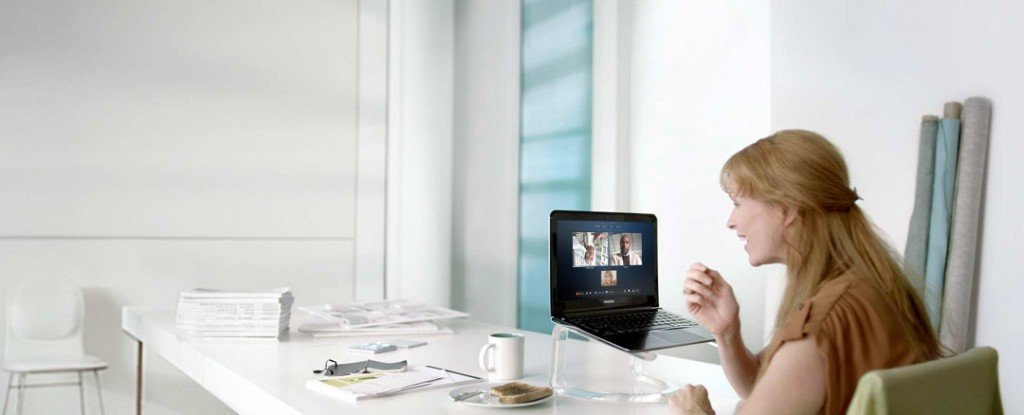 Two days ago I helped a friend to get its clean install of Microsoft Windows 7 when I run into a problem. While everything was nice and smooth – drivers, office and other software – with the Skype video calls I run into trouble: the camera was showing the image upside down. Quite funny at first but after a minute or two we were both asking how to fix this?
The solution is pretty easy…
1. Go to the top menu and click on "Tools -> Options"

2. Click on "Webcam settings"

3. Select "Camera Control" tab and use the vertical option to set your webcam image back on default.
Apply settings and this should fix the problem.
[UPDATE] In case of some Asus laptops, the web-camera is mounted upside-down. To solve the problem you can download the originality Windows Vista drivers and install them (even if you are currently using Windows 7 or 8).
[wpfilebase tag=file id=6 tpl=download-button /]
This download includes:
Version v6.5805.77.009
Description Suyin_CN1316-S30B-MI0X Camera Driver
Suyin_CN1316-S30B-MI0X Camera Driver for Vista 32BIT
1. Please refer to below FAQ to check your camera"s PID code:
http://support.asus.com/faq/faq_right_second_detail.aspx?kb_guid=02B6B989-4468-5237-CB04-BCF5B9FE9714&model_name=A3E&SLanguage=en-us
2. This driver is for below PID code:
HardwareID1=USB\Vid_064e&Pid_a111&MI_00
HardwareID2=USB\Vid_064e&Pid_f111&MI_00
HardwareID3=USB\Vid_064e&Pid_f116&MI_00
HardwareID4=USB\Vid_064e&Pid_a116&MI_00
HardwareID5=USB\Vid_064e&Pid_f115&MI_00
HardwareID6=USB\Vid_064e&Pid_a115&MI_00
HardwareID7=USB\Vid_064e&Pid_a122&MI_00
Version V0001.0026.2008.0226
Description Azurewave_AM-VB008_CL Camera Driver
Azurewave_AM-VB008_CL Camera Driver for Vista 32 bit
1. Please refer to below FAQ to check your camera"s PID code:
http://support.asus.com/faq/faq_right_second_detail.aspx?kb_guid=02B6B989-4468-5237-CB04-BCF5B9FE9714&model_name=A3E&SLanguage=en-us
2. This driver is for below PID code:
HardwareID=USB\VID_093A&PID_2700&MI_00
HardwareID2=USB\VID_13D3&PID_5094&MI_00
Version V61.5.200.240
Description Chicony CNF7129 Camera Driver
Chicony CNF7129 Camera Driver for Vista 32 bit
1. Please refer to below FAQ to check your camera"s PID code:
http://support.asus.com/faq/faq_right_second_detail.aspx?kb_guid=02B6B989-4468-5237-CB04-
BCF5B9FE9714&model_name=A3E&SLanguage=en-us
2. This driver is for below PID code:
HardwareID1=USB\Vid_04f2&Pid_b028&MI_00
HardwareID2=USB\Vid_04f2&Pid_b036&MI_00
HardwareID3=USB\Vid_04f2&Pid_b029&MI_00
HardwareID4=USB\Vid_04f2&Pid_b071&MI_00
HardwareID5=USB\Vid_04f2&Pid_b034&MI_00
HardwareID6=USB\Vid_04f2&Pid_b106&MI_00
HardwareID7=USB\Vid_04f2&Pid_b141&MI_00
HardwareID8=USB\Vid_04f2&Pid_b140&MI_00
HardwareID9=USB\Vid_04f2&Pid_b13a&MI_00
HardwareID10=USB\Vid_04f2&Pid_b16B&MI_00
HardwareID11=USB\Vid_04f2&Pid_b16E&MI_00