Even if Yahoo! says officially that you can use IMAP email access just on mobile devices it actually work on desktop computers. For example, I will show you how to setup your Mozilla Thunderbird in order to access your free email from Yahoo!, the one with @yahoo.com.
1. Open Mozilla Thunderbird and click File -> New – Mail Account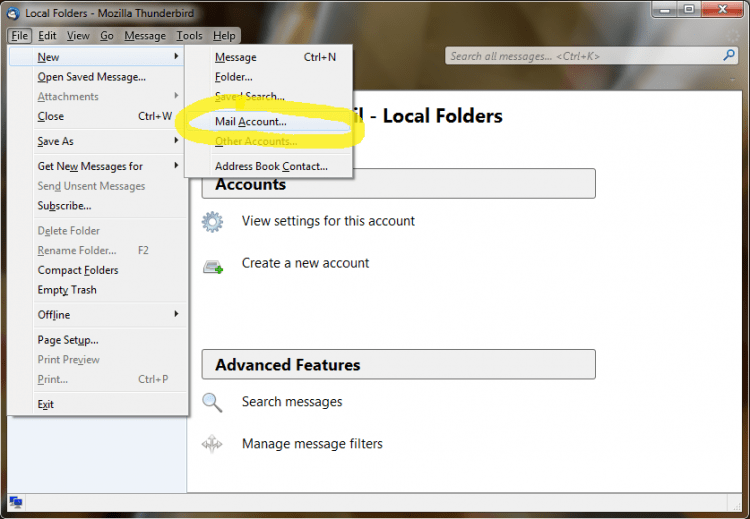 2. In the new window insert a name, your Yahoo! email and password and click Continue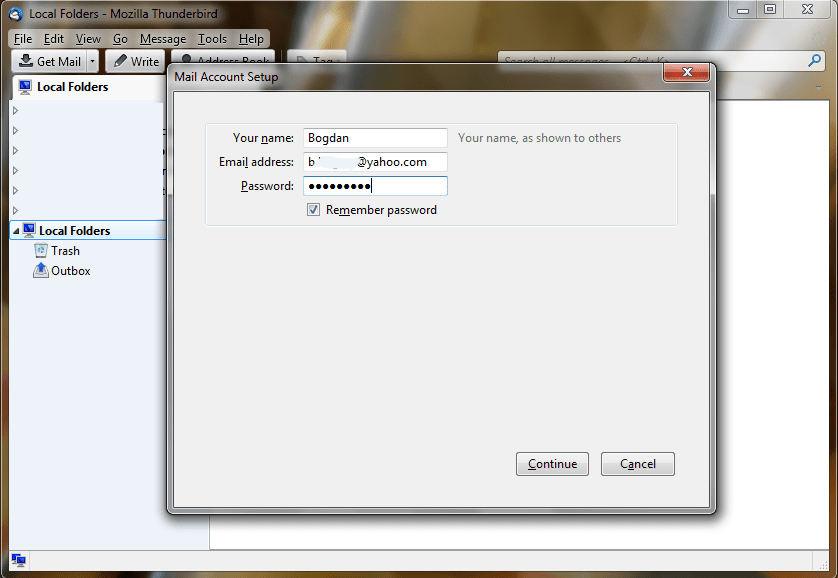 3. Wait until Mozilla Thunderbird finds the server configurations and choose the IMAP server.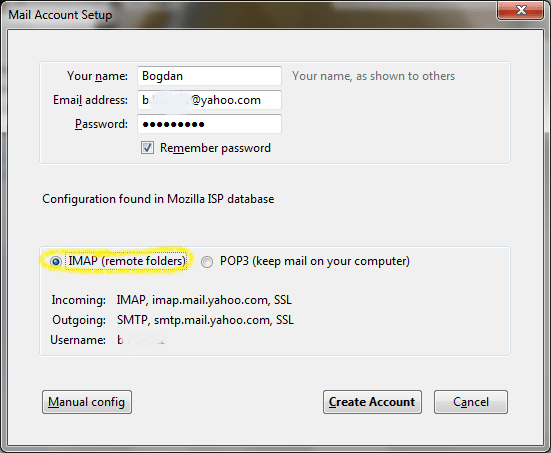 4. Click on Manual config button and type your email as username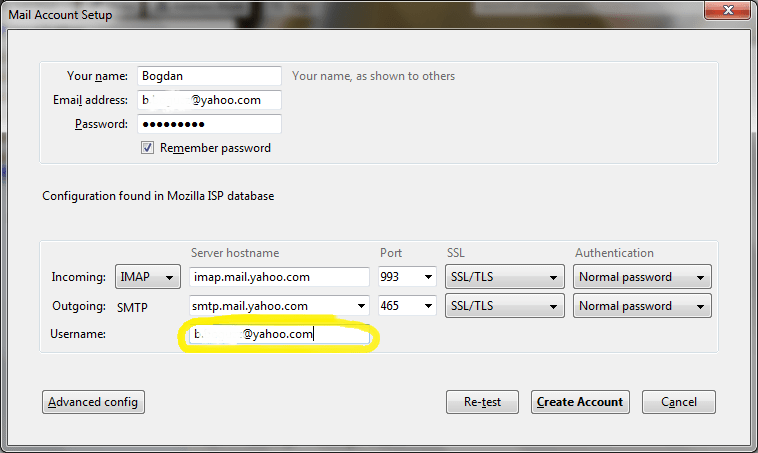 5. Click on Re-test (optional) and then click on Create Account
That should be all … enjoy!