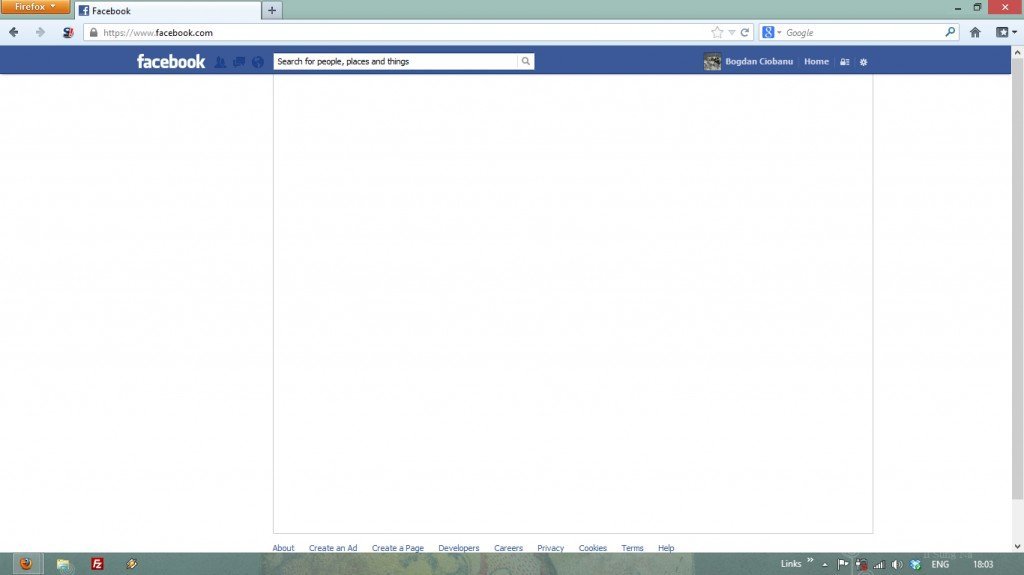 As you can see in the picture, my Facebook page doesn't load any more, just stays white. Yesterday I tried the new layout interface and after some time I switched back to the old design. After that, my Facebook page on my computer is not working.
Any solutions? :)
[update] My Facebook looks like this now. No action from my part…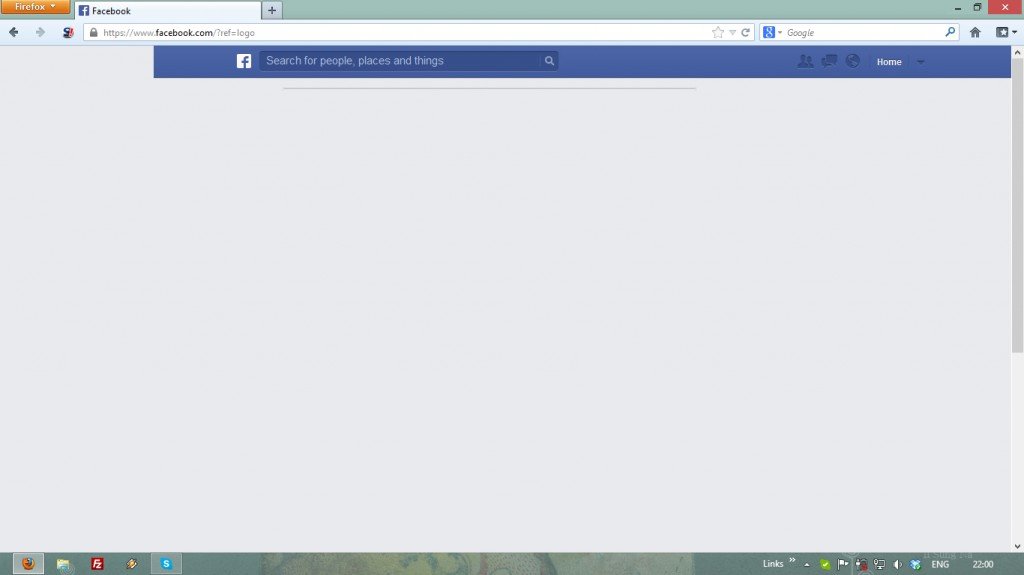 Solution:
1. Check if you have the same problem with different browser: like Chrome or Internet Explorer
2. If your problem is Browser based then check for solution:
In my case, the problem was that NoScript AddOn was blocking akamaihd.net files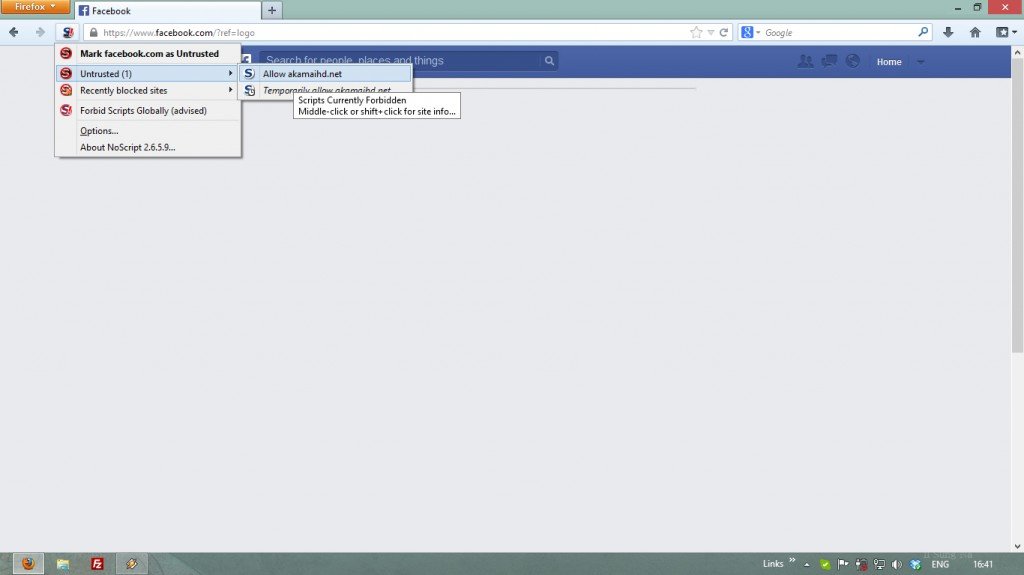 After I allowed access to this website, everything was back to normal. If you got into same problems don't hesitate to contact me.